At the Chamber Of Mines Of Peru, we have reinforced security measures for Covid-19, both at our main headquarters and in ongoing training sessions.
In this way, we enable our employees and their families to understand how to prevent the spread of this virus, as well as what measures to take when they have already been infected, and what to do during their recovery process.
We believe that we still have a long road ahead of us. Therefore, in view of this new normality, our institution is strengthening the measures for all our personnel.
Training by an outstanding speaker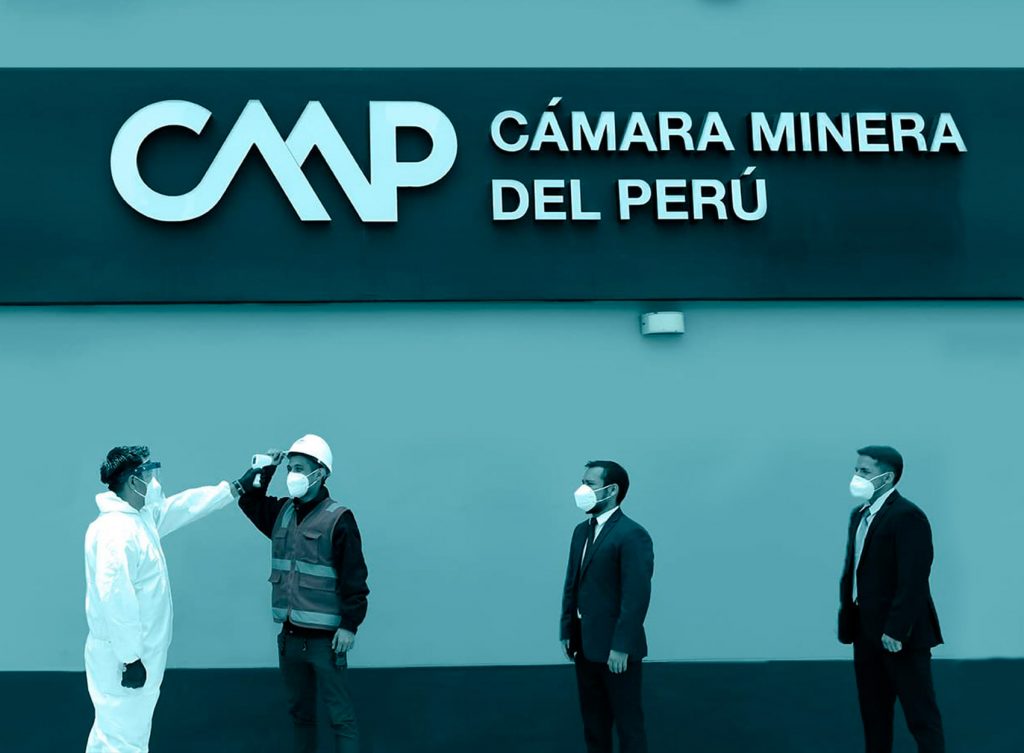 One of the trainings we have developed was given by the biochemist and cellular and molecular biologist from Johns Hopkins University, PhD Ernesto Bustamante, who gave a free workshop on prevention and safety measures against Covid-19 for the workers of the Chamber Of Mines Of Peru.
Because we care about the well-being of our personnel, we invited PhD Bustamante, an expert from one of the most prestigious universities in the world.
In fact, the Johns Hopkins University School of Medicine is among the top 25 universities in the world, according to the QS Stars ranking.
It should be noted that the QS Stars is an international ranking system of higher education institutions, and is one of the 3 most important rankings in the world. It recognizes the strengths of different universities in more than 45 countries.
In addition, Johns Hopkins University biochemist, PhD Ernesto Bustamante, has an outstanding professional career.
For example, he has served as Head of the Peruvian National Institute of Health. He is also Scientific Director of BioGenomica and served as General Director of Mining Environmental Affairs of the Ministry of Energy and Mines.
He is currently a member of the academic staff of Camiper, School of Advanced Studies. He is also the author of 30 scientific publications and has received the Samuel P. Asper Award for his advances in medical research.
With such a career, the biochemist from Johns Hopkins University proves to be the most appropriate person to give these workshops. Especially in the current pandemic situation where there are many doubts to be dispelled.
Workers implement what they learned at the Workshop
Based on its recommendations, the Chamber Of Mines Of Peru established its health protocols, which are fully complied with by workers in their work and family life.
Among the most outstanding, there are:
Use simple masks, liquid alcohol or alcohol gel.
Avoid greetings with physical contact.
Clean hands with alcohol gel before boarding public transportation and after getting off.
Avoid touching the mask constantly because it has germs on the surface.
Wash hands before and after eating lunch.
Wash hands after receiving money or coming into contact with other people.
When getting home, throw the mask in the trash.
Put clothes in a separate basket. Shoes should be left at the entrance.